Middle Eastern Streetwear Loveclosely
Representation in fashion.
The Middle East meets West in Loveclosely's designs, which infuse contemporary styles—influenced by the likes of Drôle de Monsieur and Adidas—with motifs inspired by Middle Eastern art, poetry, and architecture. Founded by Taha Yousef in 2016, the Toronto-based streetwear brand is a forum to proudly share ideas and concepts that bring together both his Western and Eastern inspirations, he says, "to create statements, and not just clothing."
This harmony sings through the designs from the First Love collection, released this past winter. The unisex line is a stylish homage to love and the poetry of Pakistani poet Faiz Ahmad Faiz, whose verse "O lover, don't ask me to love you just like before" is inscribed in Urdu on an oversized, reversible cotton scarf. Yousef, whose inspirations include Rumi and al-Ghazali, hopes the brand will "encourage younger generations to go against the grain of what is viewed as trendy," and "implicitly remove stigmas associated with the Middle East." With a following of influential artists such as Yuna and Ali Gatie, Loveclosely is opening the doors of representational fashion wide open.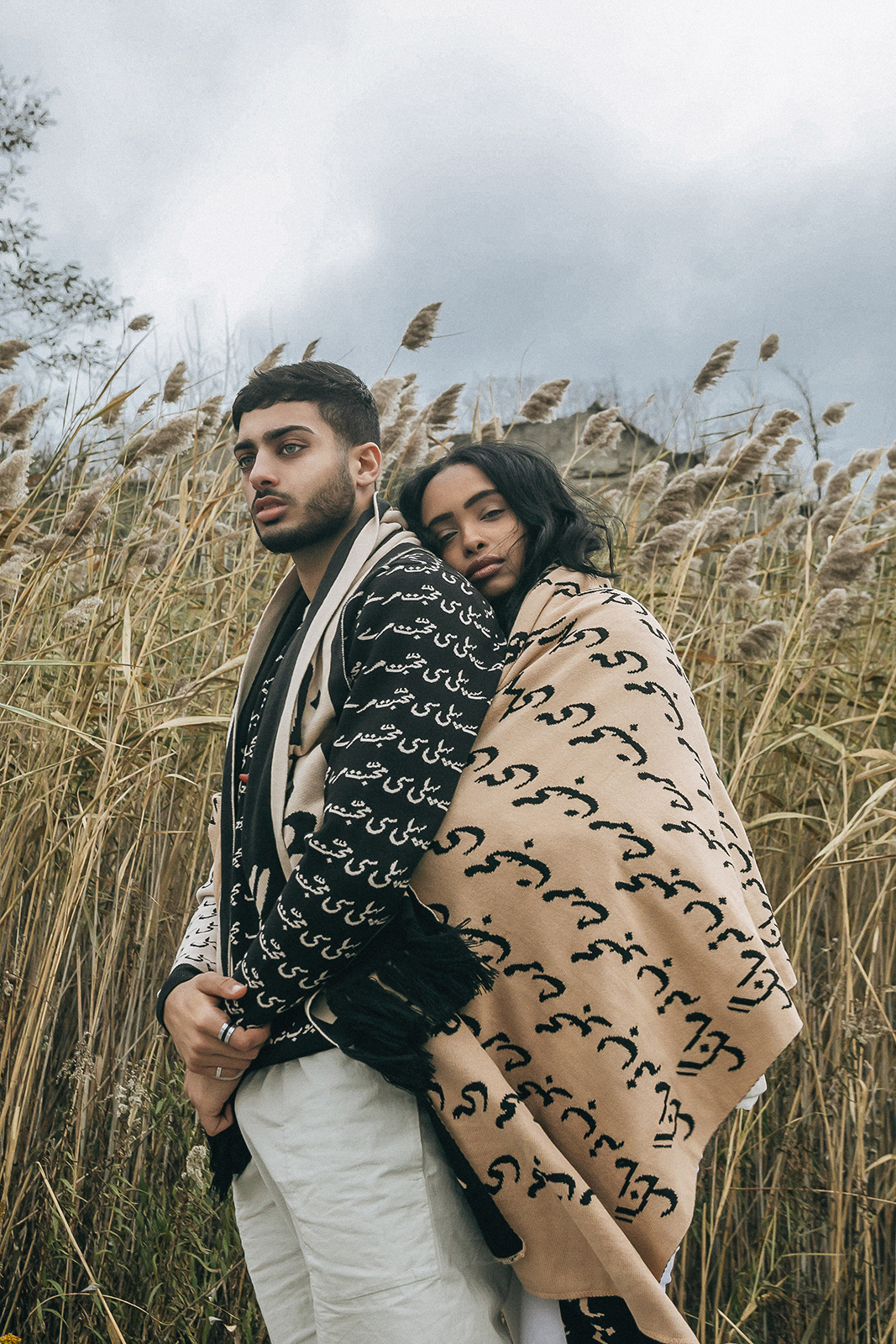 ________
Never miss a story. Sign up for NUVO's weekly newsletter here.